Coaching Super-Vision - An Essential Practice for Coaches
As a coach you'll probably be used to supporting those around you, family, friends and clients. And in these very uncertain and difficult times you yourself may be feeling unsure, anxious and stressed about the future.

So how does a coach get the opportunity to work through these feelings during times of pressure? Coaching supervision – which enables the coach to gain Super-Vision on their work - is a powerful way to bring reflection, recognition and resourcefulness to those challenges: the challenges which may adversely impact coaches during times of stress and doubt.
For those of you who have not experienced Super-Vision, it differs from coaching and mentoring in the following ways:
Coaching is designed to help clients achieve their objectives through self-awareness, goal setting, and action planning.
Mentor Coaching is typically provided for coach credentialing purposes, focused on developing the core competencies and skills required for coaching.
Coaching supervision is the psychologically safe container created between the coach and coach supervisor which holds space for the reflection of both the professional aspects of the coaching work and the personal wellness of the coach.
Coaching supervision supports the coach to uncover blind spots, discover patterns of behaviour and ways of being and doing which impacts on the success of a coach's work. And this means clients and other systems involved in the coach's work are ultimately benefiting from the deep reflective work of the coach.

Supervision offers coaches a different perspective of themselves - as a coach and their clients in a normative, restorative and formative way, so the coach can learn and move into even more masterful coaching.
Normative means exploring the professional standards and ethical behaviour of the coach.

Restorative is the exploration of the 'person' as the coach and their emotional well-being.

Formative is supporting the development of the coach's abilities, skills and knowledge.
These three areas of focus support the coach to put on the 'oxygen mask,' reset and take time in reflection to explore their work, so they are in a great place to serve not only themselves, but also their clients and the profession of coaching. Many of the models and processes used in coaching supervision are from the world of psychotherapy and counselling supervision and adapted with a coaching lens.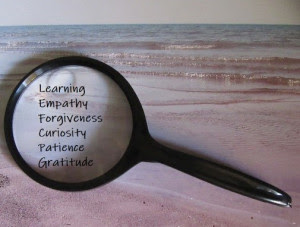 The International Coach Federation (ICF) recommends coaching supervision for full-time professional coach practitioners as part of their portfolio of continuing professional development (CPD) activities designed to keep them 'fit for purpose'. Coaching supervision may include:
Exploring the coach's internal process through reflective practice

Reviewing the coaching agreement and any other psychological or physical contracts, both implicit and explicit

Uncovering blind spots

Ethical issues

Ensuring the coach is offering a professional service and perhaps offering accountability

Looking at all aspects of the coach and client's environment for opportunities for growth in the system
Accredited coach supervisors go through rigorous training and personal development to offer coaches, whether on a one-to-one or group practice basis, the professional opportunity to explore with and in confidence - their professional cases to gain insight, support and direction for themselves and enable them to better work in the service of their clients.

Empower World, along with many professional coaches, believe it's an essential practice, to partner with a supervisor or a number of supervisors to develop professional capability and capacity. Through our experience of being supervised and supervising other coaches, we know first-hand the deep capacity it provides for professional growth and learning.

With a growing appreciation of what supervision provides for coaches – for themselves and the profession – it's highly recommended coaches seek coaching Super-Vision to ensure you shine brightly as a coach!

Be Empowered!
Coaching supervision is a way to navigate our 'world' and support ourselves as coaches to be the best we can be - particularly in these times of uncertainty and great challenge for ourselves as coaches, our coaching clients and all the systems and stakeholders involved. Jeanine and Marie share more about the power of supervision in
Empower World Coaching and Leadership Podcast, Episode 146
Stay connected with news and updates!
Join our mailing list to receive the latest news and updates from our team.
Don't worry, your information will not be shared.
Subscribe